With the holiday season upon us, surely we will all be visiting the mall perhaps more than we'd like to. Lucky J WYID has started off his season by creating a mall for all of us to enjoy. I had the opportunity to ask Lucky J WYID some questions about designing his mall which you may find inspirational for your own work!
Tinkerbell WYID: What inspired you to create a mall?
Lucky J WYID: Well, I think the new fall floor tiles gave me a start. plus with xmas coming a Fall/Winter mall will be what everyone is feeling! SHOPPING!
Tinkerbell WYID: And the individual rooms that went into it?
Lucky J WYID: Oh each room has it opportunities and challenges. I LOVED the cliff side for creating the pottery store. I pictured a Smokie Mountain shop with floor to ceiling windows. the fall collection was inspiring for that.

Tinkerbell WYID: How difficult a project was this for you?
Lucky J WYID: Hmmmm.. well, it was a three day adventure and is any project ever really completed? –Not difficult at all. I love when new stuff comes out which gives me something to work with.
Tinkerbell WYID: Why did you choose the RV for the canvas of your work?
Lucky J WYID: RV is one of my new favorites. Not too many rooms, but more then the trailer house. And the front of the RV is able to be covered by many objects– a great pallet to paint on! And on top of that, its COINS!! :)
Lovely lobby with a view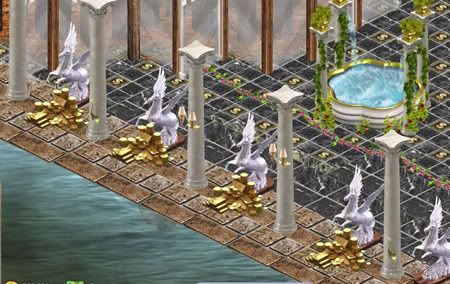 A theater lobby with yummy treats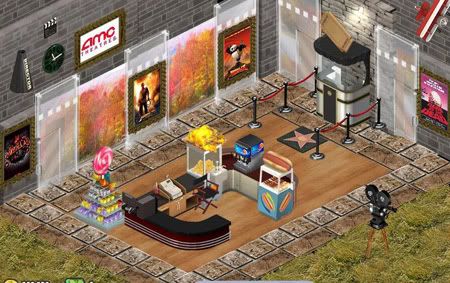 An elegant movie theater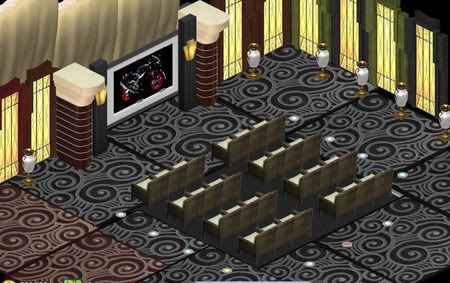 Parking spaces still open!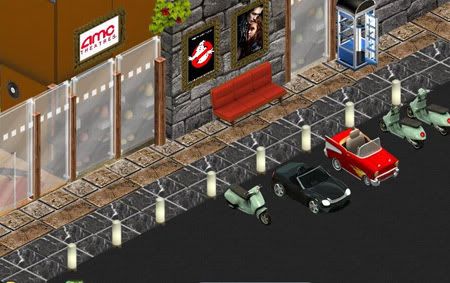 Main lobby with an old fashioned car on display


It was such a pleasure chatting with Lucky J, and I hope all of you are as inspired as I am by his work. Could creating a mall to represent your very own mall madness be in your future?
Here are some other Yo Mall rooms worth visiting:
EZ WYID VSA's Gift Shop has a treat for everyone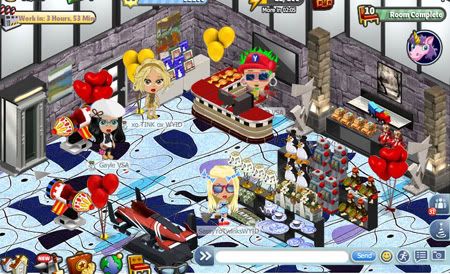 Tinkerbell WYID's Boutique has trinkets for any holiday

Curious shoppers busy at work at Samwise NYID WYID's Shopping Area

Samwise NYID WYID doesn't forget to keep the kids busy (so they are happy shoppers too!)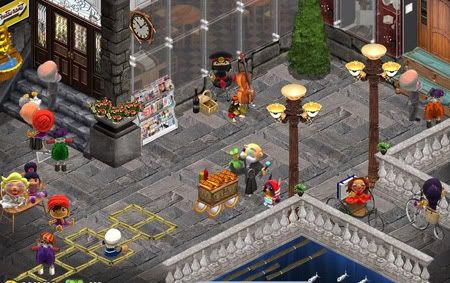 Relax and take in a movie at Tinkerbell WYID's Theater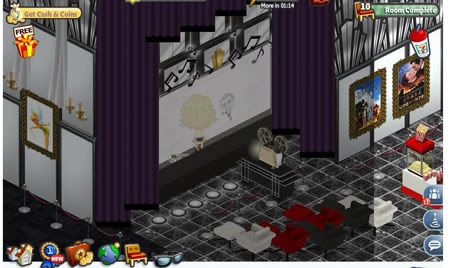 City shoppers are ready for Christmas at Tinkerbell WYID's NY City Street Shopping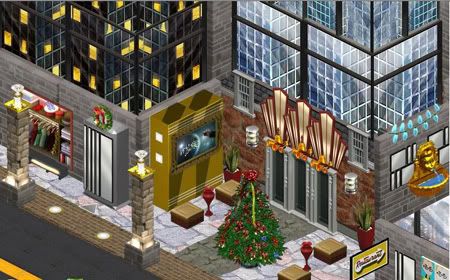 Relax in 50's style at Claire WYID's Diner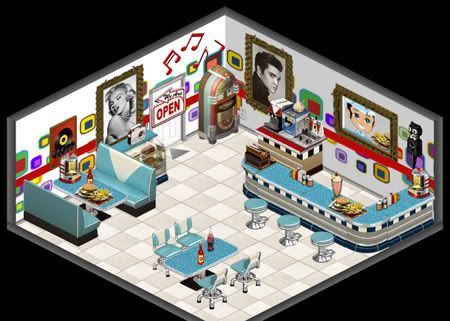 Or, after a long day, have a relaxing dinner for two at Magpie NYID WYID's Upscale Restaurant

Now, you're ready for some shopping and some Yoville decorating! Get to it, the hustle and bustle is upon us!
~Tinkerbell WYID